By: Colin McNeil Metro Published on Mon Jan 09 2017
---
"I've always had the dream to show there can be quality ice out there."
It could be the most Canadian invention ever: a miniaturized, do-it-yourself ice resurfacing machine.
Made with backyard rink hobbyists and small communities that can't afford full-sized ice resurfacing machines in mind, Chris Yenna's creation is a compact, portable version of the ice cleaner we're accustomed to seeing at NHL-sized rinks.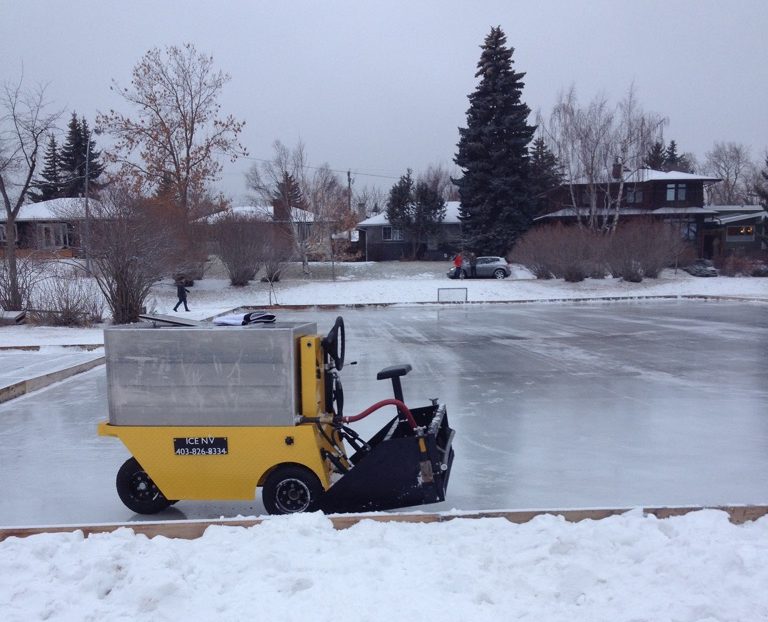 "The end result is the same," the Calgary entrepreneur told Metro. "I just basically made everything smaller."
While even relatively simple ice cleaners can run you $10,000 or more, Yenna said his 'Ice NV' portable ice resurfacer would cost significantly less than the big, traditional ice cleaners, which retail around $100,000.
He was hesitant to quote prices, with his creation still in the prototype stage. "I just kind of Frankensteined it," he said. "I didn't prepare myself for this [attention] in the beginning."
No stranger to the outdoor ice game, the Facebook page for his creation, Porta Ice Ltd., proclaims he has "15+ years of ice maintenance experience and has installed and maintained portable ice rinks in over 40 countries and 5 continents worldwide."
"I've always had the dream," said Yenna, "to show there can be quality ice out there."
---
By: Colin McNeil Metro Published on Mon Jan 09 2017